The CMO Exchange: Marina MacDonald, CMO of Red Roof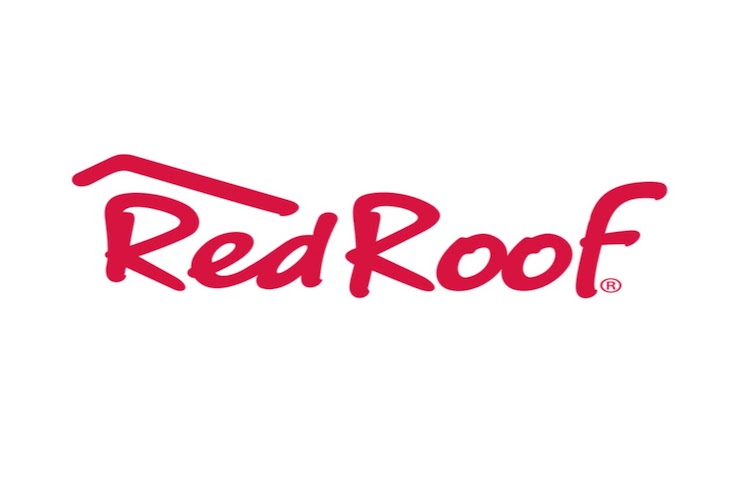 Marina MacDonald, whom I've known for about 5 years, serves as Chief Marketing Officer for Red Roof®. She is responsible for Red Roof's Marketing and Communication programs including corporate and employee communications, public relations, brand marketing, sales and issues management communications.
She develops marketing initiatives that build the brand, support an integrated sales program, and increase customer loyalty as well as franchisee and stakeholder satisfaction. An experienced storyteller, communicator and marketer she inspires passion for Red Roof brands and weaves effective communication to drive business objectives for the organization and our franchise partners.
Here's my 1:1 with Marina MacDonald, CMO of Red Roof®.
SO: Every marketer has been through a ton in the last two years. What have you learned that transcends the pandemic? Was there a silver lining from the experience?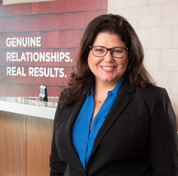 MM: If there were a silver lining, it would be that while we absolutely benefit from being together in the office, we've learned that the work can be done well remotely. So, we have been able to build in a level of flexibility to our new normal that is good for our workforce and for their families. That was something we had to figure out quickly two years ago, and for the most part, we did.
Now, in a nearly post-pandemic world, with a hybrid model, we're benefitting from remote talent as well and that has been a great change. We also learned that being nimble is key and the ability to change messaging to our constituencies quickly and efficiently with pressing new important information is essential. Systems must be in place to be able to effectively alter marketing communication on a dime.
SO: As a female CMO in a business that is predominantly led by men, what is particularly challenging and how are you facing those challenges?
MM: I am trying to face the challenges of working in an industry that is predominantly male with patience and persistence. It is harder some days than other days, but I must do it and stick with it. I tell myself that I must be my best self every day, not seventy or eighty percent of the time, but every single day. While I work with supportive men, when I have a point of view, I must be assertive and not hold back when I believe it is the right thing for the business and the brand. So, the challenge is to sustain the energy it takes to always be your best.
SO: You're really focused on encouraging women to own and operate hotels. How is that work going?
MM: It is going well. Hospitality has been a particularly tough industry for women, and we have worked extremely hard to change that. For too long, too few women-owned and operated hotels. We set an aggressive goal several years ago to reach the 40% mark for women owners/operators.
This year, at our Red Roof Women's Forum, we celebrated an industry-leading milestone. 31% of our hotels are women-owned or partially women-owned, and we are well on our way to that 40%-milepost. This is a top-of-the-list priority, and we will aggressively continue to help women succeed and grow in the hospitality industry.
SO: Is there a lesson you've learned in your career that has helped you that you can pass along to marketers on the way up in their careers?
MM: There are so many things I wish the me of today, could have shared with the me of twenty years ago. Although like so many other professions, marketing is evolving, there are some constants that will help marketers earlier in their careers be more successful, sooner. I encourage anyone entering this profession to be thoughtful, but to be heard; to use your voice and be noticed for your critical thinking and your new and progressive ideas.
I would also encourage young marketers to take risks. Be thoughtful but be bold. And when your ideas are executed, own your successes with a blend of humility and confidence. Ultimately, to be successful marketers, be true to yourself, embrace your passion, have a voice, and celebrate successes.
SO: Digital media offers nearly endless opportunities to marketers in 2022. When you think about digital channels and reaching your customers more efficiently, what pops out as a must-do?
MM: Digital marketing evolves at warp speed and there is a risk to embracing every new bright shiny thing that comes along. But in the context of a rapidly changing marketplace, there are a few well-worn truths that are essential to the successful use of any digital marketing program. You must know your customer and know where to find them. Meet them where they are and create the content and conversation relevant to them.
The second must-do is to make sure you are continuing to execute strategies that work. It is essential to collect data, measure, and be prepared to walk away from a campaign if it isn't working. And finally, it is important to have the courage to consider new ideas or new channels as testing opportunities. If you are focused on the consumer and focused on demonstrable successes, you will serve the brand and the business well.