CMOs Increase Spend On CX, But During COVID Only?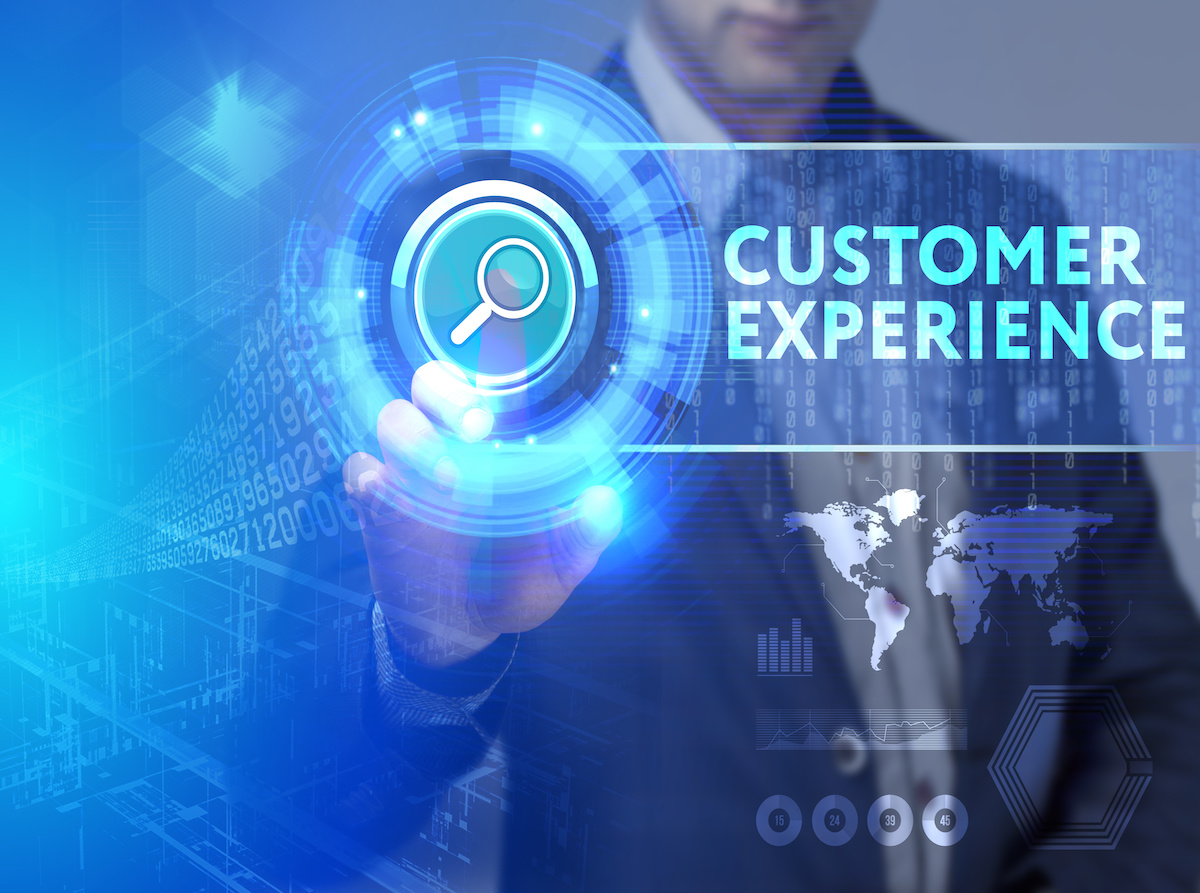 A few weeks I wrote about The Fatal Mistake CMOs Are Making During COVID. The article dealt specifically with one result that came out of the most recent CMO Survey, which periodically collects and disseminates the opinions of top marketers in order to predict the future of markets, track marketing excellence, and improve the value of marketing in firms and in society.
The mistake I refer to, BTW, has to do with CMOs asking employees to basically become shills for their own companies and brands because of the cuts in marketing budgets due to COVID. Some of you disagreed with my take, which of course is perfectly fine and I welcome all opinions.
CX Spending Up, But For How Long?
From the same survey, comes this finding, which as you will see, reveals an increase in marketing spend on CX.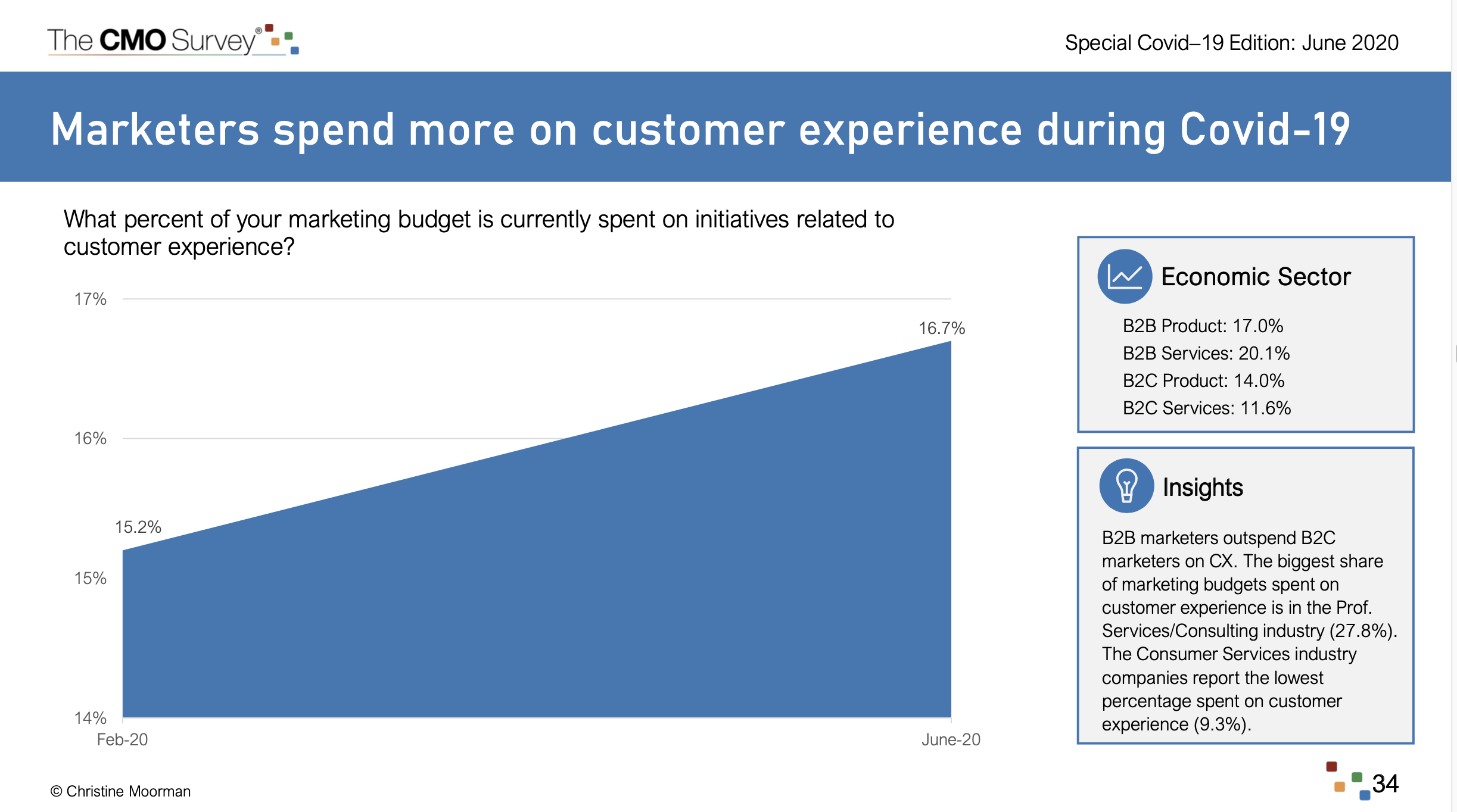 As you can see from the breakdown along the right hand side, B2B Services leads the pack with a CX spend being 20% of total marketing budget and on the flip side, B2C services pulling up the rear with just 12% of spend allocated to CX.
But overall, the spend on CX is up from February to June so why the cynicism, Steve? Why the "but for how long?" query? Can't we just bask in the glow of the fact that CX spend is up on an overall level?
Well, you can surely bask away but forgive me if I choose to go sans basking because my fear is that this is a temporary situation, that once we get back to some sense or normalcy — and we will, eventually, the additional monies currently being allocated to CX will magically disappear, much like a certain virus was supposed to do, but that's another story for another time.
The Why
There are two parts to the why:
Why the increased spending?
Why do I think this will be temporary?
Allow me to pontificate accordingly.
#1. The increased spend is directly attributed to the fact that marketers realize that during these surreal times, the experience is everything. No check that, the experience is EVERYTHING. Of course those of us like yours truly has been proclaiming the experience to be everything for quite some time now but hey, what do we know?
So marketers the world over suddenly awoke from their slumber and discovered that during a pandemic, when the abnormal is the new normal, they better make sure the experience they deliver is at its best.
Not sure why there is such a large gap (73%) between the highest spend (B2B Services) and the lowest (B2C Services) and it's a little more than disconcerting to see the B2C spend increase below B2B across the board.
Maybe it's because B2C was already so far ahead of B2B when it came to CX that B2B had nowhere to go but up in terms of increasing spend on CX?
#2. The increased spend on CX will be short-lived not because of anything budget-related — marketing budgets are actually up across the board. From the CMO Survey:
"As firm budgets and revenues dropped, marketing budgets as a percent rose, likely reflecting priorities given to marketing to retain customers and maintain brand awareness."
No, the higher spend on CX will not last for the simple reason that far too marketers, still, do not place enough long-term value on CX. There will come a time, when the abnormal becomes the new normal and marketers will look at budgets at decide that the additional monies they are currently allocating to CX will be deemed to be excessive, unnecessary, and therefore lessened.
Hey, I sure hope I am wrong. I truly do.
But…
Featured image source: smallbusiness.co.uk