Because CMOs (or anyone else) Can't Read Everything – Fifth Edition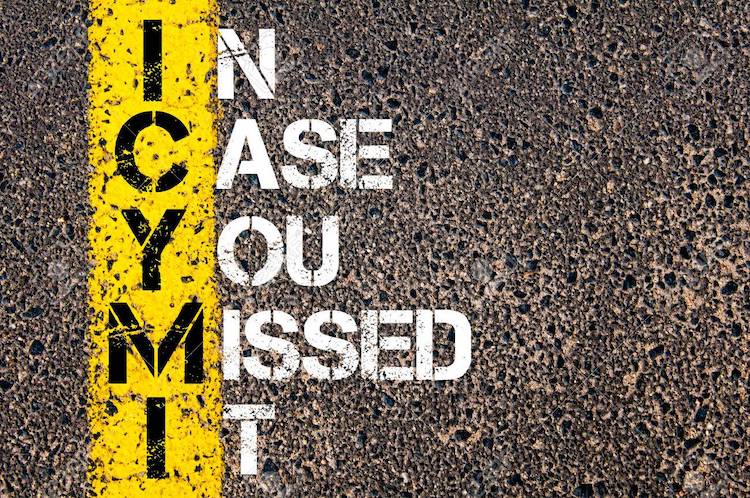 Five curated stories for the CMO or anyone else who may be so inclined…
Branding's Perfect 10 – Absolute Marketing
Key excerpt:
"This is a world of brands that are more than just a business with a large market share and advertising budget. We don't have to look around much to find them, we can easily recognize the "absolute brands". Each of these brands has created a category in the industry to which it belongs – its own niche."
Read the full story on BrandingMag.
What's Keeping B2B CMOs Up at Night?
Key excerpt:
"Five things are keeping B2B CMOs up at night: developing and implementing totally new marketing strategies, dealing with new heights of competition, leading the charge on customer experience (CX), managing the stress and demands associated with economic uncertainty, and quantitatively proving marketing ROI."
Read the full story on CMSWire.
The Annihilation Of Marketing Attribution (And What Comes Next)
Key excerpt:
"Google and Facebook want brands to hand over all of the control to them — in some cases, the platforms aren't letting businesses even set ad bids anymore — but brands should push back, and take control of their media buying."
Read the full story on Forbes.
Why empathy is still crucial for successful marketing
Key excerpt:
"There are undeniable benefits to this more objective approach to marketing, but there is a surprising consequence. Empathy, while not forgotten, has taken a backseat to the data in many cases. Largely due to the fact that companies have access to more data than ever before, there is a modern tendency to become enamored with objective information and allow emotion — namely, empathy — to fall by the wayside."
Read the full story on: SmartBrief.
These 5 words will open thousands of doors for you
Key excerpt:
"To be completely clear: your success doesn't just depend on your talents or your ideas; Above all, it depends on you knowing how to forge relationships . Talent and ideas are necessary, but the relationships you form along the way give them direction, direction, power and dimension."
Read the full story on Entrepreneur.