Is Norm The New Norm? The 'Cheers' Effect On Marketing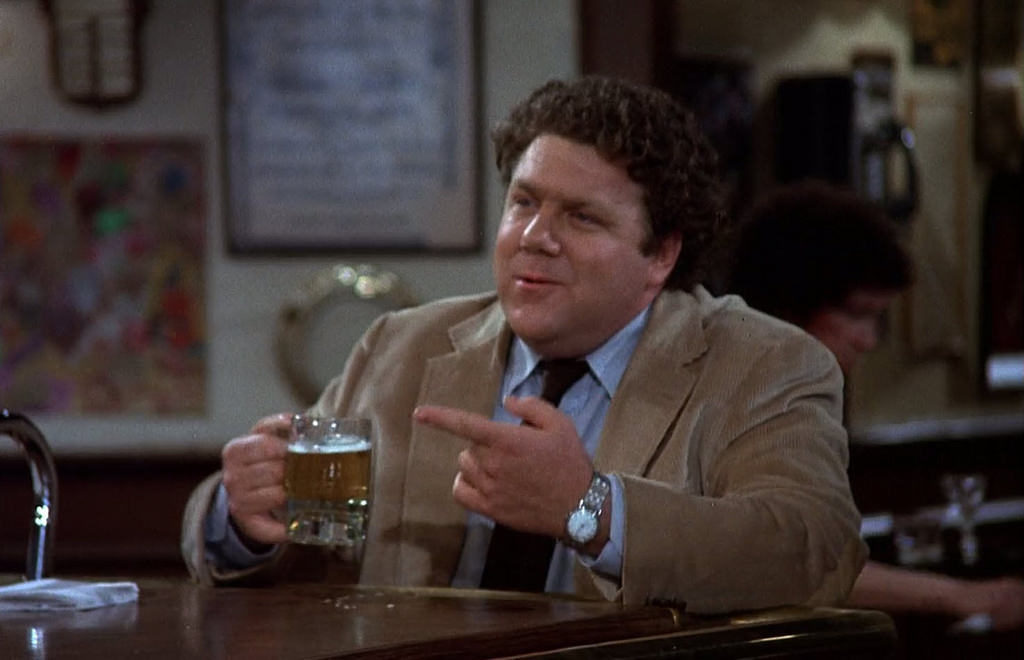 If you're over the age of say 35 or 40, you more than likely have seen or at the very least know of the TV show Cheers, a.k.a. the place "where everybody knew your name." For eleven seasons, this iconic show brought the laughs with memorable characters like Sam, Diane, Rebecca, Norm, Carla, Cliff, Woody, Coach and Dr. Frasier Crane. As a huge pop culture fan, I thoroughly enjoyed this show for many years. We all knew people like this and may have even had a local bar where they could be found.
And, it's this same connection that brands are now trying to make with their own audiences. This Cheers Effect involves personalizing messages with audience members to keep brands at the top of mind. Tools like Amperity are helping brands leverage this tactic to solidify emotional bonds. This data-driven marketing automation platform has worked with brands like Gap, Wynn, Alaska Airline, and TGI Fridays.
I spoke to Kabir Shahani, chief executive officer of Amperity, and Sherif Mityas, chief experience officer of TGI Fridays, about using a customer data platform to understand and connect with today's audience on a more personal level.
Driving a Digital Transformation
Today's CMOs are focused on how to attack the digital transformations they know they have to undertake in order to reach and connect with their prospects and customers. Some that have started to address it have found themselves years into the project with considerable money spent. However, they are no farther along in their quest to completely digitize their business. In the meantime, consumer expectations are changing at a rapid pace. No longer is it about being product-driven or brand-driven. The goal is to become customer-driven. That means in the midst of this digital transformation, CMOs must also change their roles.
Shahani explained, "A lot of our customers are struggling to figure out 'how do I make sure I have a direct connect into the analytics organization and what does that mean for the skills that I need in my group?' That's one big piece. A related piece is 'what the hell is this digital transformation thing?' They see this issue at the ground and strategic level and they wonder 'how do I start? What are the milestones? what does digital transformation actually mean and how do I capitalize on all of the opportunities relative to the challenges I am facing today?'"
How It Works
To address these challenges while facilitating a digital transformation of marketing, Amperity offers a unified view of the customer across all touchpoints. The platform collects every data point, transaction, website visit, email click, and any other type of customer interaction.
Shahani noted, "They can open a browser window and say 'show me everybody that has spent at least a thousand dollars with me every year for the last three years but hasn't spent any money with me yet this year.' From this, you can get a list in less than ten seconds. 'Show me everybody who likes blue shirts but has never bought a pair of jeans from me.' You can get a list in less than ten seconds. The ability to create a very targeted segment at scale and be able to do that with accurate data is why it's so critical to have that connective, unified view of the customer."
Applying AI and Machine Learning to the Customer Equation
As part of the digital transformation, CMOs are struggling to figure out how to apply new technology like AI and machine learning to the personalization process for customers. It's like another piece of a 500-piece puzzle that is sitting next to 499 other pieces that they have yet to configure.
According to Shahani, there are two phases to implement. "There are a bunch of people talking about predictive analytics.  I do think that's going to be a huge market. However, the challenge is if you try to predict behavior on top of fundamentally bad data, then you're going to make bad predictions. Instead, the first phase is getting the data right. Then, the second phase is to use AI to employ predictive analytics. The result will be accurate predictions that help brands make the desired personal connections."
The TGI Fridays Customer Experience
To see how it works, let's look at how Amperity has helped TGI Fridays, a national casual dining chain that was looking for a way to connect on a deeper level with its guests. This meant moving pst general segmentation like millennials versus baby boomers.
Mityas stated, "For us, I need to know who Sally is versus John. Sally and John may be in exactly the same demographic and psychographic as well as the same zip code. However, they're still unique individuals. For example, Sally might order on Tuesdays at 6:30 because she has to pick up her kids from soccer practice on her way home and she has no time to make dinner. Knowing that, I could send Sally a note at 5:45 while she's thinking about 'what am I going to pick up for dinner tonight?' Then, I can fill her basket with something that I know she and her family like. That way, I make it frictionless and convenient to just push the button and order. That is targeting at a whole other level. We can't do that at scale without utilizing our data and AI."
TGI Fridays has been on this journey for the last year and a half to create these personalized customer experiences. What they learned was that it wasn't just about collecting all the data. Instead, it's about gathering the relevant data  from the available point-of-sale, social media, guest relations, and credit card transaction information. "This way, I know the right data for that very targeted, time specific, and content-specific note or text that I send Sally to get her to drive one more action and one more engagement."
Other Ways to Capitalize on the Right Data
For TGI Friday's, they've been able to identify many ways to create these connections and engage with their audience on an individual level. "We just tried this cool thing in a couple of markets that had hot weather. Using the Amperity platform, we were able to target guests that loved our frozen drinks. On a hot afternoon, we sent them information about a specific 'new frozen drink' innovation with a special happy hour price for that day. That drove a 76% lift in one day."
This is just one example of the very targeted, specific strategies that a company can use to directly interact with individuals while doing it to scale. Mityas stated, "The best part is we learn from what the AI learns so we're starting to figure out more. This includes how to pulse things in, how to target things in, and how to phrase things. It can even tell us if we should include a picture of the interaction or not."
Everyone Actually Knows Your Name (and Your Favorite Drink)
For Sherif and the team at TGI Fridays, it all goes back to Norm and the Cheers characters. "Norm walks in. Everyone knows Norm. They say, 'Norm!' There is already a drink waiting for him on the bar. Now, we have the technology to do that with our 'Norms." Already, we are testing wearables so that the hostess knows who you are based on your cell phone. Then, when you walk in, they can greet you by name. I can have them ask if you want your favorite drink and name that.  Imagine the loyalty you feel when a company treats you like an individual. You're not just some nameless baseless demographic."
For brands everywhere, the ability to treat each customer in a similar way to how a neighborhood bar responds to their "regulars" is a real game changer. Now, CMOs can understand how to combine the digital with the person in a way that engages customers in the most personalized way possible and offers an incredible return for the effort.