The Undeniably Subliminal Message in This Year's Apple Holiday Ad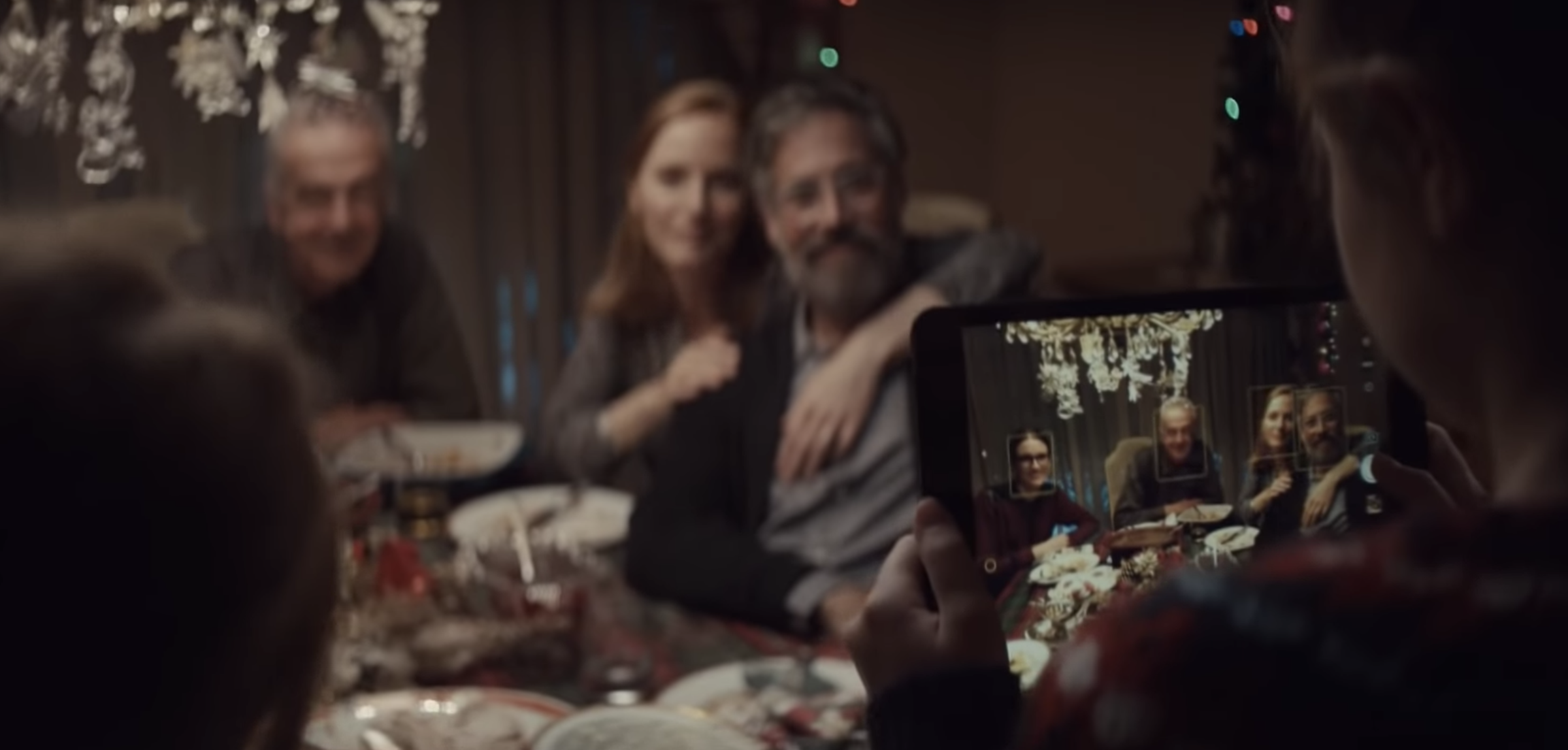 The holidays are of course a time for family and friends to gather together and bask in the glow of… an endless array of holiday commercials. Let's face it, this time of the year has become synonymous with car ads with big bows on luxury vehicles parked in driveways and lots of great, heartwarming stories.
The best holiday ads are those that absolutely tell a great story, entertain viewers, pull on the ol' heartstrings and of course get you to buy or at the very least consider ultimately buying a product, service or ware from said advertiser. I combined my two lenses; one from the consumer's side and one from the advertiser's side.
But you get the idea. A consumer and brand alike each want something out of the commitment of making ANY spot let alone a holiday one.
Before I get to my thoughts on this year's Apple holiday spot, here's a few of my favorites from over the years:
Brand: Spain's Christmas Lottery
Title: Justino
Year: 2015
Brand: Edeka
Title: Christmas Commercial
Year: 2015
Brand: Mercedes-Benz
Title: Snow Date
Year: 2016
Other 2019 Holiday Ads
I know I am breaking every rule of writing/blogging/whatever by not getting right to my point — then again it's my site so I can do what I want 😜so before I get to Apple's 2019 ad, here's just a few 2019 holiday ads that caught my eye.
Brand: Argos
Title: The Book of Dreams
Brand: McDonald's UK
Title: Reindeer Ready
Brand: Dogs Trust
Title: A Dog Is For Life, Not Just For Christmas
An Apple a Day
Ok, for the pièce de résistance, the 2019 Apple holiday ad.
Me & Bruce Down by the Schoolyard
First, I will share my thoughts on the 2019 Apple holiday ad. Then, you'll hear from someone who's worked on his fair share of ads over the years, Bruce Hershey, former VP head of marketing for Tailored Brands (Men's Wearhouse, Joseph A. Bank, Joseph Abboud, and more).
Plus as a bonus, yes it's a holiday gift, will be Bruce's 6 Rules For Creating a Holiday Ad.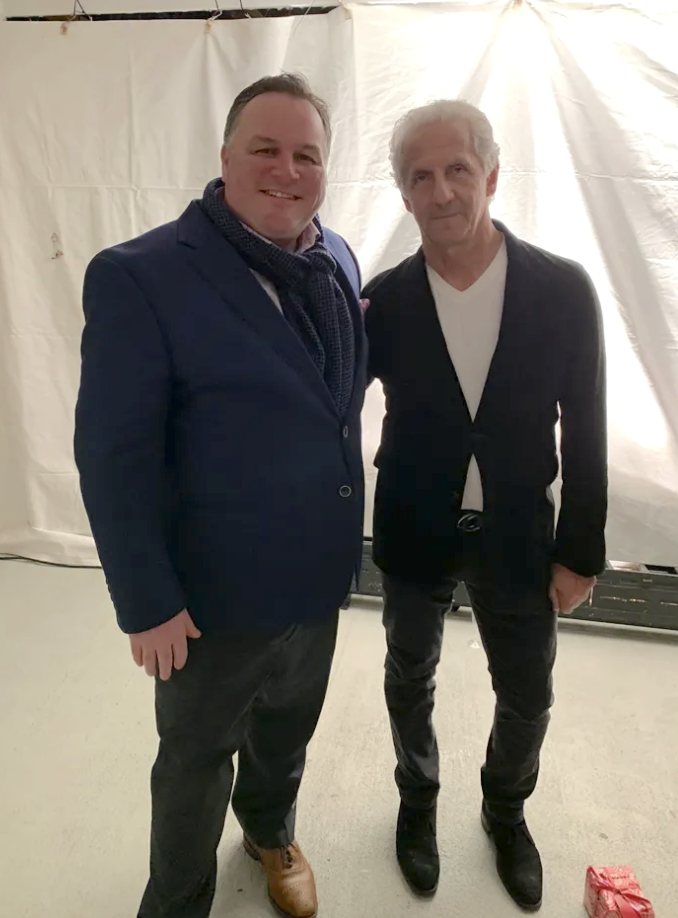 My take on the Apple ad is it is a great example of storytelling. The casting and acting, superb. The production, top-notch.
But, without question there is a subliminal message inherent in it and that is, "Hey parents, the only way to settle down rambunctious kids is with an iPad!" 
Go back and watch it and see how many times the kiddies become less-rambunctious after being propped in front of an iPad. Within the first 10 seconds, they are acting up as kids will do but wait, there's an answer to that: get the iPad out.
Few seconds later while on the plane to see grandpa, what's this? Two kids arguing again with one another. Thankfully there's an iPad in the overhead bin. Whew.
I could go on, but you get the point.
And before you start referring to me as Ebeneezer Olenski, let me state categorically: I get it. I am a parent, albeit my kids are older now but I remember the days of needing something, anything to occupy my kids' attention.
So from that perspective, I get it.
What I don't get, nor agree with by any means, is Apple's (and their agency) insistence on infusing so many examples of how just wonderful an iPad can be to 'calm the troops' in the middle of an otherwise gloriously-told storyline.
And please spare me "So if you're a parent you would know why they did this; this is real life, etc." Yes this is real life. But this is a commercial we're talking about. There was absolutely no need to include (READ: sell product) these in this spot. None.
Some Bruce Juice
Overall I thought it was well thought out and connected story line that in a very subtle way weaved in the product that created a very emotional connection between tech and family.
Likes: emotional storyline that has moments that pull you in to keep you engaged, use of product that is not in your face, family
Dislikes: 3 min is way too long, I think they could have pulled in more products without being Apple, Apple, Apple. If all they stand for is the iPad then they nailed it. Lots of production cost into this and not sure it goes deep enough into how Apple is a brand for you and all families.
And here's my gift to you, Bruce's 6 Rules For Creating a Holiday Ad.
1. UNDERSTAND THE RULES OF THE HOLIDAY
Consumers experience a change in mindset as they enter into the holiday season, where sentiment and emotion become a big part of day-today life. Retailers are expected to mirror this shift in order to connect with their audience.
2. BALANCE PROMOTIONAL WITH EMOTIONAL
While promotions and price points are a major factor in driving people to try new retailers at the holidays, getting attention through emotional storytelling is how retailers are able to connect with new consumers in a meaningful way.
3. USE ACTIVATIONS TO DRIVE SHOPPING TRIPS
Best-in-class retailers allow consumers to engage with the creative campaign in-store – through competitions and immersions, giving consumers another reason to embark on the shopping trip.
4. TURN THE CAMPAIGN INTO CURRENCY
Whether it be an extension of the current platform or an established holiday franchise, more than just selling stuff, great holiday campaigns feel consumer-centric and value-adding in their own right. People seek them out.
5. PLAY EACH CHANNEL TO ITS STRENGTHS
No channel can do all jobs. Use video-rich media to get attention and connect with consumers on an emotional level, and use social, digital, activations and radio to drive urgency and encourage switching closer to the moment of truth.
6. INVEST IN THE RIGHT SOUNDTRACK
A smart use of music plays a major role in both connecting emotionally with consumers, and also creating a sense of consistency across channels and creative touch points.