Hey, Where Did My Data Go?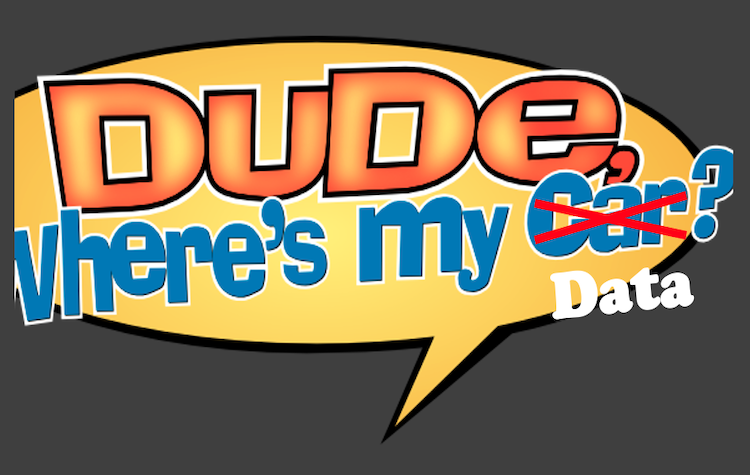 With the much-publicized rollout of Apple's app transparency tracking framework, and the elimination of third-party cookies on Chrome, marketers are about to lose cherished sources of data that have long powered their targeting and attribution initiatives.
When you look at most of the advice popping up on what to do though, it tends to focus on broad recommendations to "build up your first party data," "look at results in a more aggregate way and refine your media mix modeling capability," or even "build products with broader appeal so they don't have to be so finely targeted."
I am not going to argue with any of that. Of course, it makes sense, but it is so vague. There are other, specific, tactical imperatives marketers need to consider as we enter a new world where data is still the currency of the realm.
Not the end of third-party data
Even with all of the pressures to protect privacy and security of individuals, consumers still want experiences that use the power of data to make life easier, faster, more entertaining, and more empowering. Know me when I call in. Let me go seamlessly from my home to my vacation hideaway without paper or talking to a person.
Let me know what I should be doing next to improve my health. Give me ample warning to prepare for a storm. The list is endless, and the bar is now at a height where this is all expected. Brands will compete based on how the experiences they offer use information for the benefit of the customer.
Brands will compete based on how the experiences they offer use information for the benefit of the customer.
Click To Tweet
Doing this will likely require more information than most companies have within their own walls.  Information to improve targeting models, attribution models, next best action models.  Information to enrich your understanding of a customer's context — their location, surrounding conditions, competitor engagement, demographics. Information for modeling changing conditions that should drive parallel changes in how you allocate spending across channels, on keywords, on promotions.
Even without third-party online tracking data, there are still rich troves of data for marketers to tap. The better ones have full transparency of how they are captured, what degree of privacy they protect, what permissions they manage, and how timely they are.
Even without third-party online tracking data, there are still rich troves of data for marketers to tap.
Click To Tweet
Data Supply-Chain Management as a Core Competency
The problem is that few organizations have set themselves up to manage data procurement as a key competency at scale. Every provider requires another legal review, contract, normalization protocol, use rights management approach, and quality validation.
The logistics for data procurement and onboarding are not set up to move at the speed of digital business. Think about how much resource investment you have likely put into acquiring and managing the last few sources of external data you have been working with. The burden is not likely to be scalable.
And if you are in a position to sell data that is appropriately permissioned and of high quality, it is equally cumbersome to find and set up buyers.
Enter the "Open Data Marketplace"
I have become intrigued by a new business model — "open data marketplaces" — that are bringing transparency and simplicity into the exchange of data feeds. The better ones even work as an ongoing "streaming" service to fill data gaps in real time.
Narrative is one such marketplace that is becoming a favorite of data scientists, who use it to refine identity matching, trigger actions based on location (including competitive conquest), or build new predictive and attribution models based on expanding their range of overlay variables.
By pre-screening the data for quality, de-duping data across multiple overlapping sources, normalizing the data fields, and providing simple pricing terms with metadata on the source, they minimize the heavy logistics of bringing in new data, or selling one's data.
Too much time is now getting eaten by data scientists cleaning and integrating data. If data scientists are the new hot role, and are hard to hire, we need to move their time up into more useful exploration and modeling, and let marketplace services like Narrative do more of the inevitable, expanding grunt work involved in data management as we hunt for, test, and operationalize new sources of data in the wake of a changing third-party landscape.
I am excited by the potential for amazing new experiences driven by creative uses of the sea of data now getting unlocked by our digital activity. But, as my left-brain process-obsession clicks in, I know that marketers will need to partner closely with their data-science colleagues, and if they have one, their Chief Data or Analytics Officer peers, to understand what data they really have, what they can get, what they can sell, what the newly emerging marketplaces can enable, and how they'll manage it through a consumer-appropriate, transparent, scalable data supply chain.
Hey, where is all your data going to come from? And where will it go?